We are specialists in Murals, Photo Displays and Large Photo Installations
The 111th's beautiful stock imagery now graces the walls of some the biggest names in business. We produce large murals up to 60″ x 120″ and wall wraps as large as your imagination allows!
Any of our stock photography can be made into stunning wall art. Before you buy, we will create virtual walls for you to see how it will look in your office or in your home.
We are very excited to announce that all of our murals can now be printed on ALUMINUM! This lightweight option is incredibly durable, is easily hung and can be written on with a black dry-erase marker and wiped clean, making it not only beautiful, but functional!
Alternatively, we can also mount your photos on 1/2″ Ultraboard, a lightweight polystyrene core board faced front and back in PVC making it tough and warp resistant. Our finished pieces are laminated to protect your photo and back braced for extra strength. Our wood back bracing also acts as a floating hanging system to secure your artwork to the wall. No additional framing or glass is needed. Each piece is hand edged in black decor edging for a fine finished look.
In most cases for our local clients, we deliver your murals and will personally hang them. You can be assured of your satisfaction with your purchase.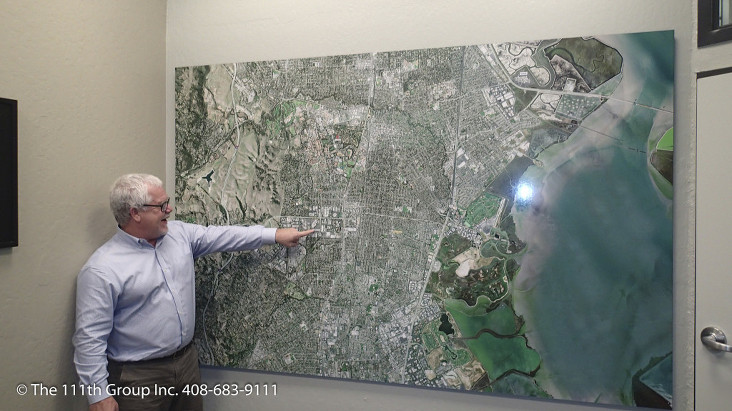 Happy Customer Tim Foy ~ Midtown Realty Palo Alto